Megaprojects: I-95 Northbound Rappahannock River Crossing
Cost and schedule ►
Traffic alerts ►
Public outreach ►
The I-95 Northbound Rappahannock River Crossing project seeks to reduce northbound I-95 congestion between the exit 130 (Route 3) interchange in the City of Fredericksburg and the exit 133 (Route 17) interchange in Stafford County, which are two of the busiest interchanges in the region.
At its May 2020 meeting, the Commonwealth Transportation Board awarded a $107.5 million contract to begin construction on this project. Read the news release.
The project contract was awarded to Wagman Heavy Civil, Inc., of York, Pa.
Three additional travel lanes will be built between exit 130 (Route 3) in Fredericksburg and exit 133 (Route 17) in Stafford, and will build a new bridge span over the Rappahannock River.
Route 17 Roadway Design Plan Sheet
Route 17 Sidewalk Design Plan Sheet
*This is a design-build project, plans are subject to change as construction progresses with VDOT approval.
Virtual Public Information Center
The link will take you to an online meeting room with narrated display boards with design details, a construction schedule, and simulation videos for the project. The virtual public information center will remain available for the entirety of this project.
https://virtualmeetings.jmt.com/RRCProjectsPIC
Improve 95 Brochure
Learn more about all of the major projects underway on I-95 in the Fredericksburg area through 2024 to build a better ride.
Work Zone Camera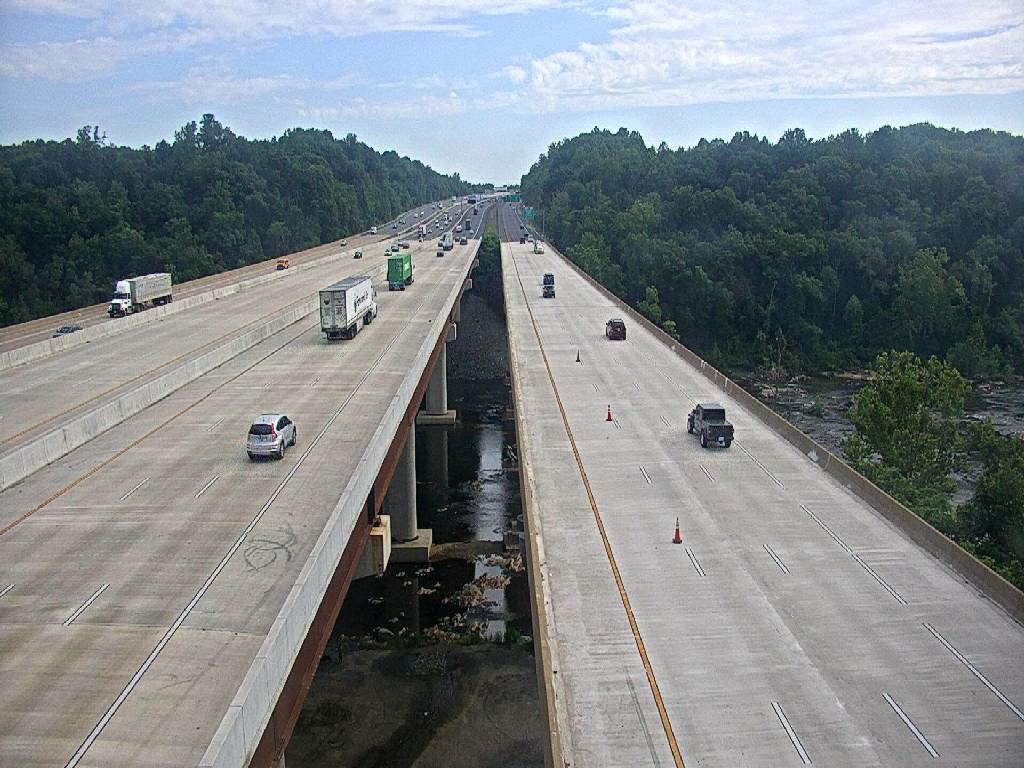 View of I-95 at the Rappahannock River facing northbound, between the City of Fredericksburg and Stafford County
Benefits
This project seeks to reduce I-95 northbound congestion at Fredericksburg by providing local traffic with an additional route to travel between the Route 3 and Route 17 interchanges without merging into the interstate's general purpose lanes.
Major Milestones
Citizen Information Meeting: January 2019
Design Public Hearing: August 22, 2019
Construction Begins: Late 2020 - Early 2021
Construction Complete: Summer 2024
Resources
Lat/Long: 38.325701,-77.501874

Locality: Fredericksburg , Spotsylvania , and Stafford
Page last modified: June 3, 2022